CARE TIPS FOR FLOWERS - DEN HAAG
always cut the stems diagonally
use a clean vase
change the water every two days
do not expose your flowers to sunlight or draughts
do not place your flowers close to fruit or vegetables
enjoy your flowers, and they will also enjoy you
Florists with a good heart, green fingers and a feel for colour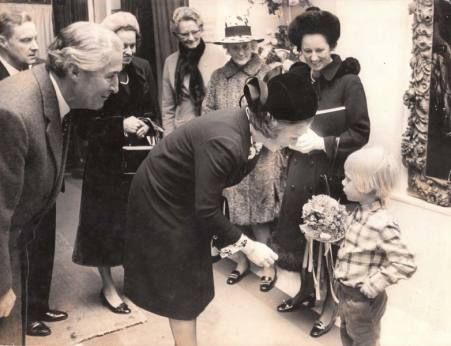 HOW IT ALL BEGAN...
Since 1939 Heemskerk Bloemisten has been located in the Archipel district in Den Haag. The mansions, woodlands, parks, town houses and the Peace Palace give the Archipel a stately and even regal appearance. The district lies in blooming and flourishing surroundings. Mr Heemskerk established his flower shop on Bankastraat more than 75 years ago. At the time, the shop was still known as Jac Heemskerk. Thanks to its magnificent location, the good and consistent quality of flowers, and his expertise, the shop soon grew into one of The Hague's finest florists. Den Haag. Mr Heemskerk provided flowers for loyal customers all over the world.
Like father, like son
Around 1980, his son Arjan took over the shop. Arjan had considerable business acumen and he made the shop one of the top five florists inDen Haag. From that moment, the shop also gained many major customers. Heemskerk Bloemisten is thus a supplier to embassies, law firms and government institutions to this day. Arjan Heemskerk gave the shop a thorough facelift in 2000.
A wonderful asset to the street
The shop's beautiful and luxurious appearance is still a major asset on Bankastraat. The premises, constructed around 1900, holds its own against the rest of the mansions in the Archipel district. Our green outer appearance makes us an integral part of the streetscape.
After having run the shop for more than 35 years, Arjan Heemskerk decided to pass the business on to Karin Winkel and Remco van Delden.
"Karin and I had always tacit desire to start running a business and we seized this opportunity with both hands," says Remco. "The willingness to help and serve, just like Jac Heemskerk did so humbly, is an integral part of our policy. We create beautiful bouquets for everyone. All our customers – whether large or small – leave the shop feeling good. That's what we aim for on a daily basis," Karin explains.
As young and new proprietors, we want to give our shop a fresh future. This is why we are expanding our webshop and giving our corporate relations a new impulse. We are doing our bit for the environment by using LED lighting and purchasing MPS-certified flowers and plants. Our aim is to achieve Sustainable Florist accreditation within two years. We also wish to send our customers invoices digitally.
Reliable
Thanks to trained florists, top-quality flowers and a seven-day guarantee, you're ensured a wonderful final product.